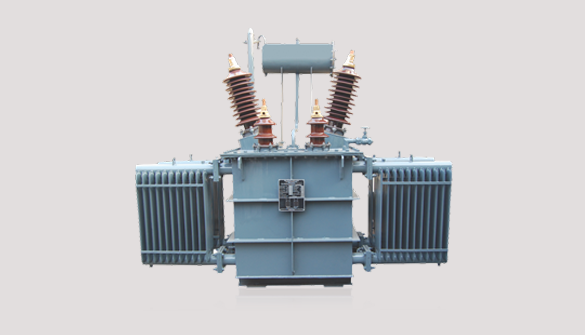 Why Annual Maintenance Contract (AMC) is important?
Our Annual Maintenance Contracts generally includes replacement of defective parts/ replacement of whole units along with On-site support. Sometimes, Annual Maintenance Contracts would require the customer to hand over defective units/ send them over to the factory which would be returned to them after the fault is rectified
When to sign up for AMC?
We emphasize on signing up for AMC contracts before the warranty / previous AMC contract expires to avoid unforeseen costs out of warranty. We undertake a Preventive Maintenance check for all the equipments covered under the AMC, at least once in six months. The cost of the AMC contract per year for transformers & AVRs is 8% to 10% of the original cost of the equipment. This can also vary based on type of the equipment. There is one more type of service that we offer. Here, the customer is charged a service charge that covers the servicing / repairs, etc. on-site for a year. But, if there are any defective components, the same has to be replaced by the customer at their own cost.

Customer testimonials & Performance Certificates
We have installed 3 nos. (60 KVA,30 KVA, 20KVA) "Powerware" brand Servo Voltage Stabilizer manufactured by Sai Electricals, Meerut. The performances of these stabilizers are good since last 5 Years. Service provided by Sai Electricals also has been satisfactory. We wish them all the best"- Beauty Palace Jewellery House, Ambala  

We have installed 1 no. "Powerware" (Sai Electricals, Meerut) H.T Automatic voltage Controller on our 11KV line. This AVC has been doing consistently good performance for over two years and stabilizes the input voltage to the transformer at 11KV inspite of severe voltage fluctuations. The equipment as well as service provided is upto our expectations. We wish them all the best."- Bajaj Steel and Industries, Kanpur  

We have purchased a 150KVA "Powerware" Servo voltage Stabilizer from M/s Sai Electricals, Meerut and commissioned it on 6.03.1996. We certify that the installation of this "Powerware" Servo Voltage Stabilizer has resulted in conservation of 20% of electrical energy. We have covered our plant illumination load by this stabilizer. In our view, the payback period of this equipment is less than one year.- Modi Rubber Ltd. 

Basic Maintenance Scope
(A) Visual and Mechanical Inspection:
Inspect physical conditions for oil leakages, oil level, repair of leakage if any.
Inspection for electrical connection tightness, grounding Etc.
Inspection for Cracks & Dust in Bushing, Gasketted Joints, Bushing Replacement, Replacement of Gasket
Electrical Inspection for transformer loading, continuity, inspection for tightness of earth connection in pits.
Inspection for proper operation of radiator valves, drain valves Etc.
Thoroughly wipe down, vacuum, and dust transformer.
Check for air passages are clear. Check for color of active agent in Silicagel Breather.
Analysis of Insulating oil for electrical strength, oil filtration and oil replacement is required.
Painting of transformer if required.
Checking & Testing of Protective Gear like WTI, OTI, Buchholz Relay, MOLG Etc.
(B) Electrical Tests Performed on transformers:
Resistance testing through bolted connections
Insulation-resistance tests, winding to winding, and each winding to ground..
Turns-ratio tests at all tap positions
Verification for BDV of Insulating Oil.
Dissolved Gas Analysis of transformer oil.
Apart from above we are also having the option for installation of ONLINE CONDITION MONITORING SYSTEM on transformer through which we can do the real time monitoring of transformer for any incipient faults and also diagnose the transformer for different parameters, some of them are as below:
H2 PPM Level
Ambient, Oil & Winding Temperature
Voltage & Current in all three phases.
Active/ Reactive apparent energy and power
Maximum demand/ Demand forecasting
Time bound & stamped data for KVAH/KWH/KVAR
Repairing Services
Along with making the quality Transformer, as well as maintenance services we also provide Power Distribution Transformer onsite and offsite Repairing Services. We are at the forefront for providing Power Distribution Transformer Repairing Services. We are backed by team of proficient employees and engineers, which possesses vast knowledge of Repairing Transformers. We are in association with many reputed companies, who of avail our world class Power Distribution Transformer Repairing Services.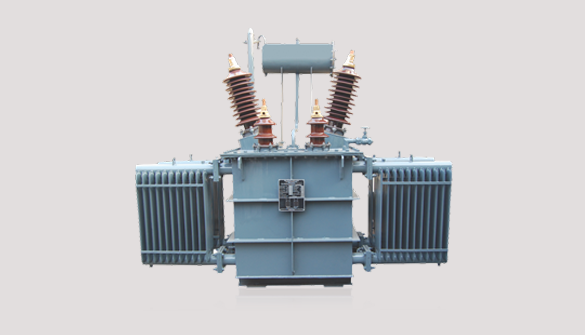 Contract Transformer Manufacturing Services
We provide the services for Contract transformer manufacturing services. In India some big manufacturers like CGL, ABB, Schneider Etc. are overloaded with orders, In the event of these conditions we offer our services for contract manufacturing. We have the complete infrastructure for manufacturing the transformers upto 20MVA power transformer for 33KV class. In this service contract, we manufacture the transformers as per bill of material and all the raw material and bought out items are provided by customer. Besides the above we can do part assemblies as follows:
Manufacturing of Coil Assembly,Manufacturing of Core Assembly
Manufacturing of Coil Assembly
Manufacturing of Core Assembly
Core Coil Assembly
Manufacturing of Transformer Tank.
Transformer Design Services
We have rich experience of designing power and distribution transformers upto 20MVA , 33KV class. We also have design capabilities of special type transformers like booster transformers, rectifier transformers, HTAVR Etc.
(a) Design validation Services: In design validation services we can ensure that supplied or ordered transformer will fulfill the required specification as specified by customer to avoid any wrong supply. As per the mandate the validation can be through estimation/ calculation or tests as per standard specially designed to suit the requirement of customer.

(b) Prototype Development Service: We can develop the prototype transformer as per requirement and conduct all the type test or special test on prototype transformer along with routine tests.

(c) Detailed manufacturing Design: We can provide detailed manufacturing design which includes detailed fabrication drawings, template design, process cards for each stage of manufacturing of components, bill of material for each stage of manufacturing from fabrication to testing and packing. All this is done through automated design software. 

(d) Customized Design services: Sometimes customer are having specific specification which are different from standard practice of transformers due to specialized application, we are providing the design services for customized specifications. 

(e) Requirement of Design Calculations & Documents: Preparation of design calculations, GTP's and drawings required for approval. Apart from this manufacturing process documents like core assemble, winding, core & coil assembly, final assembly, testing etc. 

(f) Modification in Design of Existing transformer: We suggest modifications required in the existing design or installed transformers that may be necessary due to changes in voltage class, capacity or any other additional features etc required by the customer. 

(g) Developing design Infrastructure: We can provide our support to develop the design activities, required design software as well as train the man power for design activities as per standard practice of transformer manufacturing prevalent at the customer plant.